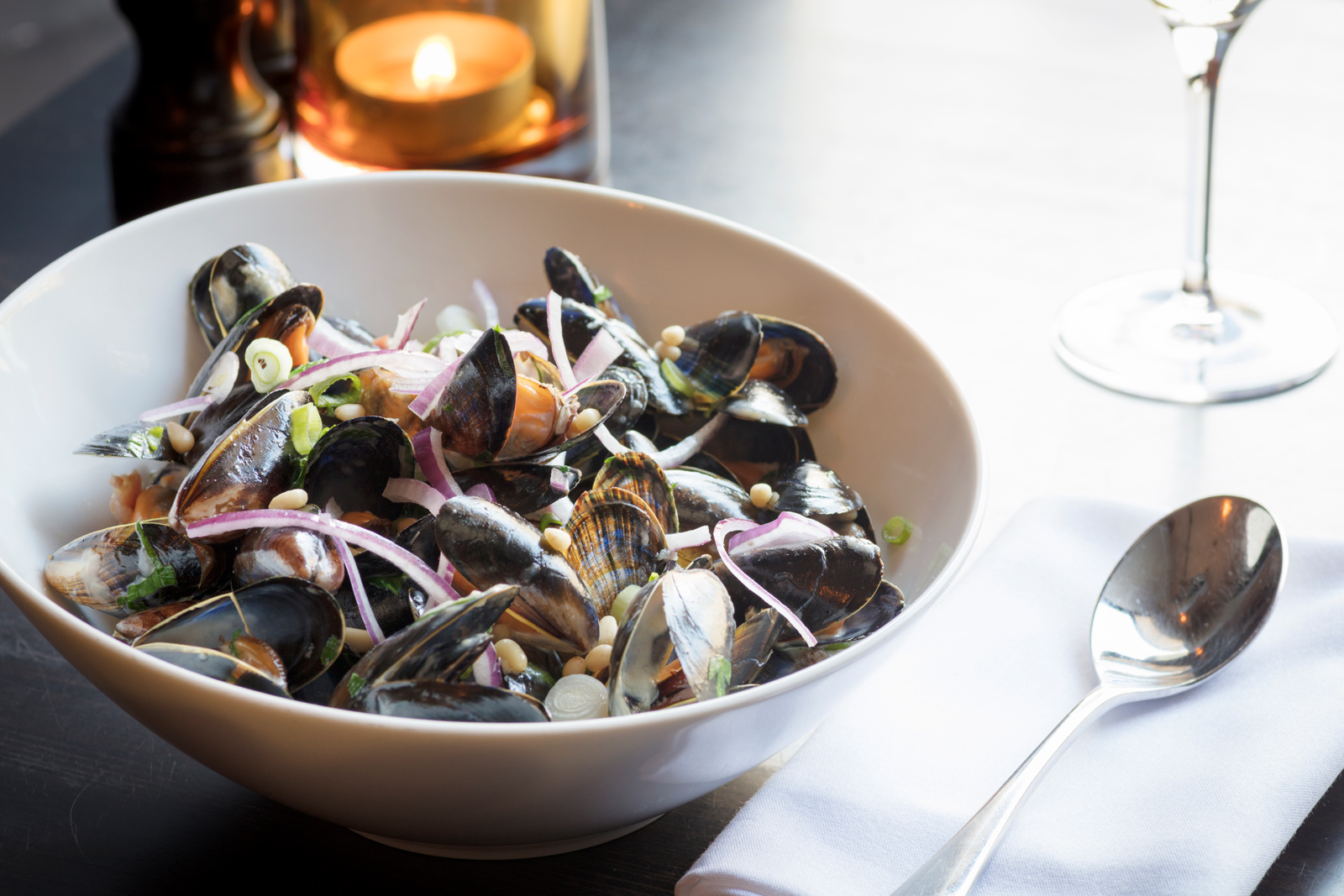 To make a reservation, please call:
NORTH QUEENSFERRY: 01383 61 62 63
EDINBURGH: 0131 225 7983
For tables of 6 and above please call for reservations. Click here for Terms & Conditions of reservations
If you cannot see a time you wish to book on the booking site, please call us & we will do our best to accommodate your booking request.
MENUS
As well as our Scottish Seasonal A La Carte Menu, we serve a Menu du Jour 12-2pm Tuesday to Saturday. It's great for the lighter appetite and incredibly good value at £21 for three courses.
In 2016 The Wee Restaurant Edinburgh extended the ethos of the original Wee Restaurant in North Queensferry, offering seasonal good food and fine wine alongside excellent service from a small team who share a vision of delivering a friendly, informal and relaxed dining experience.
Discover us in the heart of Edinburgh's New Town, just 2 minutes from Princes Street.
61 Frederick Street, Edinburgh EH2 1LH
To reserve a table, please call 0131 225 7983 or click the link below.
For booking T & Cs click here
You can also contact us by email (not for bookings): edinburgh@theweerestaurant.co.uk
OPENING TIMES
As the name suggests, The Wee Restaurant is small, with just 40 covers.
Established in 2006 by husband and wife Craig and Vikki Wood, our ethos is to serve seasonal good food and fine wine in a truly relaxed atmosphere.
The restaurant setting is idyllic and just a short train journey from Edinburgh.
Nestled under the iconic Forth Rail Bridge, The Wee Restaurant is located in the picturesque village of North Queensferry, just 20 minutes north of Edinburgh.
17 Main Street, North Queensferry, KY11 1JG
To make a booking, please call 01383 616263
For booking T & Cs click here
You can also contact us by email (not for bookings): fife@theweerestaurant.co.uk
THE STUDY AND EXCLUSIVE USE
The Study at North Queensferry is the perfect setting for small family celebrations or business meetings. Separate from the main restaurant it comfortably seats 8 to 10 people, although we have managed to get up to 13 in there for guests who don't mind a wee squeeze!
Choose to dine from our restaurant menu, or create your own with the help of chef Craig, who can also advise on the perfect wines to complement your menu choices.
The Wee Restaurant is available for exclusive-use dinner parties and functions, 7 days a week, catering for parties of up to 40 people, leaving you with the piece of mind that your guests will enjoy a relaxing occasion.
"A real sense of being somewhere special"